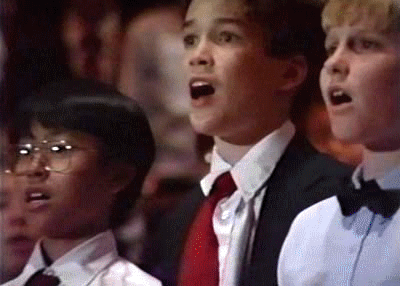 Comments by Sir David Willcocks,
Guest Conductor, 1992 and 1994
". . . I've heard many many choirs . . . I think that some of the singing we've heard this evening is some of the most remarkably fine singing that I've heard in my experience."
WATCH the entire 1992 Festival

CLICK HERE
JOIN US

2013 BoyChoir Festival Highlights
~ Several days of concerts, rehearsals and workshops
~ Up to 400 Choirboys of all Treble
or SATB male choirs under age 18
~ Rather than one Guest Conductor, each ChoirMaster Conducts
~ WebCast of the entire Festival worldwide
~ Combined Classical Repertoire
~ Choirmaster, Head Choirboy and Administrative Workshops
~ Many Concerts at Tampa Bay Area churches
~ Premier of a commissioned new work
~ Many activities for the Choirboys & Staff
~ Beach Party and Cookout
~ Field Trip to Walt Disney World or Busch Gardens
~ Be our guest - all your needs will be provided


Hotel and Homestay options available
to meet your budget.


BOYCHOIR FESTIVAL NEWS
Join Us!
Space is limited to 400 boys

Request Additional Information Here